CEO Message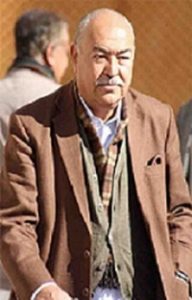 It is indeed a great privilege and honor to welcome you to Dr. Ihsanullah Khan Medical Institute (IMI) which is center of excellence and quality education. Since its establishment in 2017, IMI has been playing a major role in educating the future leaders, imparting them with knowledge that would allow them to make a positive difference to the people and world around them.
As a promoter of quality education, IMI established a system of academic excellence and character building traditions with a focus on every student as very important personality. IMI welcomes all applicants without any consideration to gender, race, creed, faith or age, following the principle of nondiscrimination.
At IMI, it is our vision to make our institute the best educational institute in the country. Our strategy to achieve this vision is to ensure that theory and practice go hand in hand. We are headed for a future in which educational institutions will increasingly be judged by the quality of the education they provide, by the kind of people they graduate and by the way in which those graduates choose to lead their lives. And we at IMI have been striving constantly to meet these challenges.
I feel extremely fortunate to belong to a culture focused on student achievement, a commitment to high performance, collaboration, and teamwork. It is my utmost intention to carry on these important traditions and practices, while helping to create a warm, caring, and conducive environment where our students have the opportunity to achieve their highest potential.
The array of academic and non-academic activities is geared towards producing intellectually mature, physically healthy and highly responsible future leader or the community.. for the country and for the world.
I invite you to visit the IMI through this website or in person.